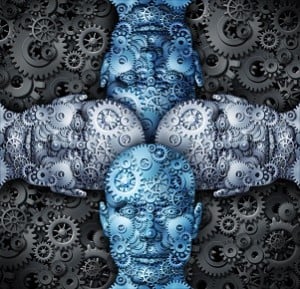 Doru-Cristian Coretchi – CEO & Founder PhD in Management, Economist, Academy of Economic Studies of Bucharest, MBA Steinbeis University Berlin – 7 years management consulting on international markets, 4 years experience in construction industry in Germany and Romania, funding advisory, business development & growth, innovation management, public-private partnership, EU grants, state aid schemes, EEA & Norway grants, UK innovation funding.

Wolfgang A. Roske – Senior Partner, Advisory Board
Dipl ec. University of Augsburg, M.Sc.Eng.University of Zurich – 20 years international experience in construction industry, project management, project finance, M&A, company restructuring and interim management – 10 years academic experience as Associate Professor at the University of Applied Science of Munich – Memberships: Delegation of Bavarian Ministry of Transport, Expert of the German Engineering Association, Association of German Environmental Technology.

Mark Shaw – Senior Partner, Advisory Board
Dealmaker for the UKTI Global Entrepreneur's Programme. Investor and growth entrepreneur with over 20 years experience in global corporate sales in multiple business sectors. 10 years experience and success in supporting sales led business growth and funding. Presently a board and exec member of four companies in IT, aerospace and logistics. Specializes in the growth of companies in CEE.

Astrid Green – Senior Consultant
25 years+ in business development, innovation & growth support, cluster management and expansion strategies across sectors and industries. Project delivery for Norwegian Ministry of Foreign Affairs, Innovation Norway, board member in the Confederation of Norwegian Enterprise. Funding advisory and bilateral cooperation in the context of the EEA & Norway grants, on international markets incl. Hungary, Romania, Bulgaria, Bosnia & Hercegovina. Successful experience with EU funding, EEA & Norway grants, State Aid/Government Schemes and Horizon 2020. Executive Master of Management in Energy at BI Norwegian Business School in Oslo and IFP School in Paris.

Rune Stolan – Senior Partner, Advisory Board
M.Sc., Political Science from the Norwegian University of Science and Technology (NTNU) – specialized within the fields of international political economy, political risk analysis and foreign direct investment. 6 years+ in management consulting, international project development and consulting experience within innovation, Industry 4.0 solutions and lean production. Direct access to numerous institutions and companies both in Norway and Central & Eastern Europe. Management and participation in projects within numerous funding schemes; EEA Grants, SkatteFUNN, Innovation Contract, Manunet, Framework Programs and Norad.