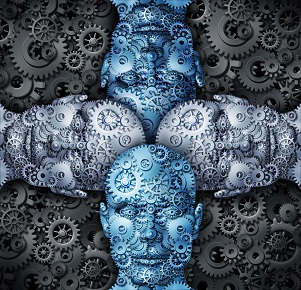 THE CANDIDATE PROFILE:
We offer internships, with future employment opportunity (Junior Consultant) to candidates that meet the following profile:
• young graduates or students in final study-years with very good study results (proof of average grade and/or graduation grade will be required), with educational background in: Economics or Technical/ Engineering or Law
• very good knowledge of English. Very good knowledge of German would be a significant plus. Minimum level required – Advanced/ official language certificates are a plus, language skills will be verified during the selection process).
• very good command of MS Office applications (Excel, Power Point, Word);
• seriousness, punctuality, self-motivated, good communication abilities. We will consider WITH PRIORITY applications submitted in English or German, presenting both an updated CV and a letter of motivation.
RESPONSIBILITIES:
The selected candidates will be involved in some of the following activities, depending on their background:
• market research on topics relevant for our company (funding advisory, innovation management, international business development). A focus on international markets is to be expected.
• support for preparing company and client presentations;
• support for development of business plans and feasibility studies
• assist our consultants and senior-consultants in perform specific projects
• support in the development of financial plans and cost-benefit analysis (depending on background)
• support our Senior Consultants in providing grant management services for our clients' investment projects in the context of different state-aid & European funding programmes
• legal framework analysis related to different local and regional funding programmes, as well as to specific industries and international markets
• perform different analysis of the relevant EU framework programmes,
• perform office back-up activities
BENEFITS:
• opportunity to work on a specially designed individual project during the internship
• "hands-on" training in the field of EU-funding, State-Aid schemes, alternative funding programmes, with a particular focus on innovation management and innovative technologies
• development of competencies in the field of management consulting;
• practical support in the preparation of the bachelor/ master thesis (for students);
• opportunity of a permanent contract within our company after successful completion of the internship, with a competitive personal development scheme.
HOW TO APPLY:
If you feel fit for our profile and consulting philosophy, please contact us by sending your updated CV and a letter of application at careers@winnovart.com. We look forward to meeting you!
COMPANY PROFILE:
We are an international management consulting boutique specialized in providing innovation-centered advisory services: innovation management services with a focus on selected technology applications and industries, funding advisory for innovative enterprises (especially grants-based), as well as strategic business development for innovative companies entering the UK market. Our international presence in Europe (UK, Romania, Norway and Germany), enables us to create international business cases for our clients, bridging the gap between innovation and funding, regardless of geography.
Our team philosophy focuses on young talents and performers, regardless of their educational background, with a strong motivation to have a consistent start in their professional career, dedicated to permanently improve and develop themselves, and thus help our company develop organically.