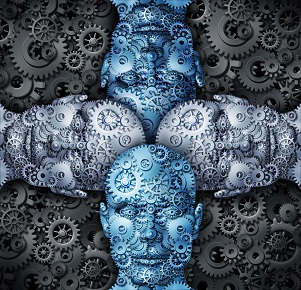 GENERAL JOB PROFILE:
We are looking for talented business copywriters with good skills in writing website news, newsletters and marketing emails. The free-lancer/ part-time consultant will be able to provide us with high quality newsletter drafts on a regular basis. In limited cases, the role could involve light research assignments too. Depending on the candidate's profile, we offer the perspective of a PR and (online) marketing manager for our company.
THE CANDIDATE PROFILE:
A successful candidate would have the following profile:
• Relevant experience in writing website news, newsletters and marketing emails.
• Good command of business language and capacity to understand specific business cases relevant for our company
• Proficiency in English and Romanian. German and/or Norwegian would be a plus.
• For research tasks, very good command of MS Office applications (especially Excel and Power Point);
• Seriousness, punctuality, self-motivated, good communication abilities.
* relevant experience and specific skills will be verified during the selection process.
We will consider ONLY applications submitted in English, consisting of an updated CV AND a letter of motivation. The letter of motivation is mandatory.
RESPONSIBILITIES:
The selected candidate will draft specific newsletter for our website and social media accounts, providing us with the needed drafts in up to 3 days from enquiry. The newsletters will be needed on a regular basis (typically a minimum of 5 newsletters / month).
We are specialised in funding advisory services (grants-based) and we are promoting specific funding programmes available across European markets. We have a certain format and a small guideline for writing these newsletters. The main language is English. Some of the newsletters are to be drafted also in Romanian, German or Norwegian.
BENEFITS:
• competitive environment, international team profile, local and international clients, across different industries
• flexible work environment
• opportunity of a permanent contract within our company on the medium – term.
• training in the field of EU-funding, State-Aid schemes, alternative funding programmes (in case of a later full-time role)
• competitive remuneration
HOW TO APPLY:
If you feel fit for our profile and consulting philosophy, please contact us by sending your updated CV and a letter of application at careers@winnovart.com. We look forward to meeting you!
COMPANY PROFILE:
We are a management consulting boutique specialized in obtaining public funding for private sector enterprises (EU grants, State Aid schemes, EEA & Norway grants, UK funding, other funding and incentive programmes).
At Winnovart we know the game when it comes to funding programmes. With specific experience and multi-disciplinary expertise, we are able to control the entire process of obtaining a grant: from the initial funding readiness analysis, through structuring a winning project concept and developing a consistent funding proposal, up to actually managing the implementation of an approved project and receiving the grant.
Our international presence (direct offices in London – UK and Bucharest – Romania, as well as cooperation partners in Germany and Norway) enables us to create international business cases for our clients, in the context of attractive funding programmes as well as beyond it, by opening up international development opportunities.
Our team philosophy focuses on young talents and performers, regardless of their educational background, with a strong motivation to have a consistent start or progress in their professional career, dedicated to permanently improve and develop themselves, and thus help our company develop organically.