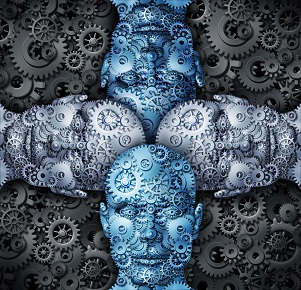 GENERAL JOB PROFILE:
We are looking for candidates with relevant experience in corporate finance, especially in financial planning and cost-benefit analysis for investment projects. We offer a project-based cooperation with the future possibility of a permanent employment within our company, after successful completion of 1-2 projects.
THE CANDIDATE PROFILE:
A successful candidate would have the following profile:
• relevant experience in financial planning, cost-benefit analysis for investment projects, financial modelling, project evaluation. Skills will be verified during the selection process.
• relevant education background – Economics/ Finance, with very good study results (proof of average grade and/or graduation grade might be required)
• very good knowledge of English. Very good knowledge of German would be a significant plus. Minimum level required – Advanced/ official language certificates are a plus, language skills will be verified during the selection process).
• very good command of MS Office applications (especially Excel, but also Power Point and Word);
• seriousness, punctuality, self-motivated, good communication abilities.
We will consider ONLY applications submitted in English or German, consisting of an updated CV AND a letter of motivation. The letter of motivation is mandatory.
RESPONSIBILITIES:
The selected candidates will be involved in some of the following activities:
• prepare full cost-benefit analysis for different investment projects, including data collection from the clients
• develop financial planning models (in excel) for a specific investment project or for the overall activity of a company.
• develop evaluation tools (excel) for the financial performance of specific projects
• support for development of business plans and feasibility studies
• support during the implementation of investment projects in the context of different state-aid/ funding programmes
BENEFITS:
• competitive environment, local and international clients, across different industries
• training for cost-benefit analysis in the context of different funding programmes
• training in the field of EU-funding, State-Aid schemes, alternative funding programmes (for permanent employment);
bull; training on delivering professional business plans (for permanent employment)
• development of competencies in the field of management consulting;
• opportunity of a permanent contract within our company after successful completion of 1-2 projects
• competitive remuneration package
HOW TO APPLY:
If you feel fit for our profile and consulting philosophy, please contact us by sending your updated CV and a letter of application at careers@winnovart.com. We look forward to meeting you!
COMPANY PROFILE:
At Winnovart we are specialized in funding advisory services (grants- based) for private sector enterprises, with a special focus on innovation. We cover a wide range of funding programmes (EU grants available locally or from the European Commission, EEA & Norway grants, State Aid Schemes, UK grants for innovation, EFSI, alternative funding solutions), addressing businesses across various industries.
Our international presence (UK, Romania, Norway, Iceland, Germany, as well as a series of cooperation partners across Central Eastern Europe), enables us to create international business cases for our clients, in the context of attractive funding programmes as well as beyond it, by opening up international development opportunities.
Our team philosophy focuses on talents and performers, regardless of their educational background, with a strong motivation to have a consistent progress in their professional career, dedicated to permanently improve and develop themselves, and thus help our company grow locally and internationally.