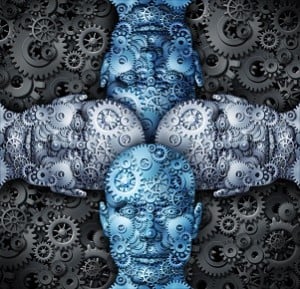 Doru-Cristian Coretchi – CEO & Founder

PhD in Management, Economist, Academy of Economic Studies of Bucharest, MBA Steinbeis University Berlin – 7 years management consulting on international markets, 4 years experience in construction industry in Germany and Romania, funding advisory, business development & growth, innovation management, public-private partnership, EU grants, state aid schemes, EEA & Norway grants, UK innovation funding.

Ágústa Ýr Thorbergsdóttir – Senior Consultant
Over 15 years of international work experience with the EU and International Finance Institutions. Focus on the interface between business and government, whether Icelandic, European or International. Global activities on government and EU relations, innovation, market research, and project management. Experience in leading diverse and international teams with the ability to drive performance through encouragement and motivation. Passionate and skilled at establishing new relationships and realising opportunities Internationally, through an extensive global contact network. From 2003 to 2011 she was a Senior Country Officer at the Financial Mechanism Office in Brussels, the administrative body for EEA & Norway grants.

Ankit Gupta – Senior Consultant, Finance Expert
A qualified chartered accountant, MBA from Kingston Business School, 3 years experience in auditing in various multinational private and public companies, 4 years experience in financial management including compliances, taxation & grant claims. Expertise in Research & Development tax credits on the UK market. Financial advisory expertise for crowdfunding, private funding and grants-based funding on international markets.

Astrid Green – Senior Consultant
25 years+ in business development, innovation & growth support, cluster management and expansion strategies across sectors and industries. Project delivery for Norwegian Ministry of Foreign Affairs, Innovation Norway, board member in the Confederation of Norwegian Enterprise. Funding advisory and bilateral cooperation in the context of the EEA & Norway grants, on international markets incl. Hungary, Romania, Bulgaria, Bosnia & Hercegovina. Successful experience with EU funding, EEA & Norway grants, State Aid/Government Schemes and Horizon 2020. Executive Master of Management in Energy at BI Norwegian Business School in Oslo and IFP School in Paris.

Cristian Dima – Senior Consultant, State Aid Expert
FCCA, CMC, BA in finance & audit, Academy of Economic Studies of Bucharest – over 10 years management consulting on the Romanian market for local and international clients, funding advisory, financial management and project management expertise; specialized in state aid schemes for large scale investment projects.

Gabriela Soare – Senior Consultant
Master in European Affairs and international Law, Bachelor degree in Law. Over 8 years experience in funding advisory, focus EU-funding and State Aid. 4 years an expert negotiator in the National Delegation for Romania's EU – accession focus in the field of free movement of persons and company law.

Maria Kristin Gylfadóttir – Senior Consultant
Master's degree in European Studies from Georgetown University (Washington DC), MBA from the University of Iceland. 15 years of funding advisory experience for companies, NGOs, education and research institutions across European and Nordic funding schemes (H2020, Erasmus+, Creative Europe, Nordplus, EEA & Norway Grants). Manager of the Erasmus+ Programme in Iceland 2013-2016, National Expert for the European Commission in Brussels 2009-2013 focusing on innovation and higher education. MBA programme manager at Reykjavik University, Cultural Counsellor for the Icelandic Embassy in Washington DC. Currently focusing on business development and strategy building in different business sectors, project management and internationalisation strategies.

Adi Hristova – Consultant, International Business Development
Master of Arts in Strategic Management and Marketing in London, UK. 5 year+ experience in management consulting specializing in marketing, innovation management and international business development. Expertise with grants-based funding programmes across Europe (especially UK, Bulgaria and EC funding). Background in the sports and entertainment industry. Currently working on projects in entrepreneurship, innovation management and smart cities.

Demmis Necula – Senior Consultant
MSc in Project Management, BA in Management, Academy of Economic Studies in Bucharest. 5 years in management consulting, specializing in proposal development and project management in EU funding, EEA & Norway grants, State Aid schemes, supporting SMEs and Large Enterprises across various industries.