Our Funding & Investment Advisory Team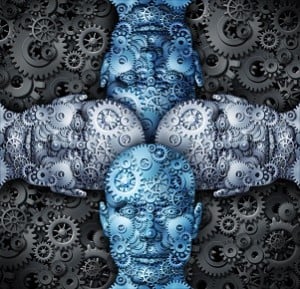 Sanda Anca - Project Manager
PhD in Economics and International Affairs from Babeş-Bolyai University, BMath from Babeş-Bolyai University. Over 20 years of experience as a project manager. 5 years experience as a senior consultant for SMEs, development and promotion of business and technology offers and a trainer for business development.

Cristina Balgaradean - Marketing Officer
Marketing professional, MSc in Marketing Strategies and Policies, MSc in Sustainable Development and Environmental Management from Babes-Bolyai University, Romania. Trained in innovation management by IMP³ROVE – European Innovation Management Academy EWIV and Business Mentor madri+d certified by Fundación para el Conocimiento madri+d. With over 6 years of experience in SME advisory services within an international network, focusing on communication and growth, access to finance and support for innovation management, she oversees content management and social media management.

Mitali Basole – International Funding Advisory

M.Sc. in Management & Strategy, M.Sc. Economics (Diploma), London School of Economics & Political Science. BA Economics & Statistics(Hons), Prior Internships at Consulting firms in Healthcare, Private equity and Consumer tech sector, Research Internship- Harvard Business School India Research Centre.
Doru-Cristian Coretchi – Director & Founder

15 years management consulting, funding & investment advisory across Europe, 4 years experience in project finance and public-private partnership in the construction industry, funding & investment advisory, business innovation grants & government funding across Europe, Blended Finance (Venture Capital & Government funding), State aid schemes, EEA & Norway grants. PhD in Management, Economist, Academy of Economic Studies of Bucharest, MBA Steinbeis University Berlin.

Ira Dinolan – Junior Finance Officer – Founder's Associate
Economist, BSc Economics from University of Surrey. Working on business development activities. Oversees financial management and team compliance opportunities. Previous experience in data management and analysis, and financial management within private healthcare.

Astrid Green – Senior Partner
25 years+ in business development, innovation & growth support, cluster management and expansion strategies across sectors and industries. Project delivery for Norwegian Ministry of Foreign Affairs, Innovation Norway, board member in the Confederation of Norwegian Enterprise. Funding advisory and bilateral cooperation in the context of the EEA & Norway grants, on international markets incl. Hungary, Romania, Bulgaria, Bosnia & Hercegovina. Successful experience with EU funding, EEA & Norway grants, State Aid/Government Schemes and Horizon 2020. Executive Master of Management in Energy at BI Norwegian Business School in Oslo and IFP School in Paris

Ankit Gupta – Senior Consultant, Finance Expert
Qualified chartered accountant, MBA from Kingston Business School London, 3 years experience in auditing in various multinational private and public companies, 4 years experience in financial management including compliances, taxation & grant claims. Expertise in Research & Development tax credits on the UK market. Financial advisory expertise for crowdfunding, private funding and grants-based funding on international markets.
Stefan-Catalin Ilie – Senior Consultant
MSc in Finance and Risk Management at Alexandru Ioan Cuza University. Bachelor Degree in Public Policy, Regional Development at Alexandru Ioan Cuza University. Extensive experience of almost 10 years in project & programme design, project management and business development. Intensive broad knowledge and experience in grant writing with a high level of creativity. Thirsty about knowledge and passioned about health issues, health R&D, finance issues and financial markets & products. Able to explore "stories" behind numbers.
Demmis Necula – Senior Consultant
MSc in Project Management, BA in Management, Academy of Economic Studies in Bucharest. 5 years in management consulting, specializing in proposal development and project management in EU funding, EEA & Norway grants, State Aid schemes, supporting SMEs and Large Enterprises across various industries.

Anastasiia Oliinyk – Business Development Support
M.Sc. in Business Economics from University of State Fiscal Service of Kiev/ Ukraine. Past experience in the start-ups ecosystem as a Start-Up Programme Manager and a Fundraising Manager. Currently focusing on business development with a funding programme focus in the EIC Accelerator.
Gabriela Paicu – Project Manager
Bachelor Degree in Political Science at Alexandru Ioan Cuza University. Experience: 10 years in Acquisition Management, 4 years in Customer Service Support, 2 years in consulting for EEA & Norway grants.

Camelia Sava - Senior Consultant
Bachelor's degree in Accounting and Finance from Bucharest University of Economic Studies. Over 6 years of experience as a Financial Manager in various sectors such as health, operations and capital management. 2 years of experience as a Financial Consultant in real estate.

Meluleki Tazibona - Horizon Europe Expert
Bachelor of Applied Science in Biochemistry from National University of Science and Technology. 5 years of experience in proposal writing. He has contributed to leading consultancies in Europe, specialising in grant proposal writing and project management, particularly in the Horizon Europe/ EIC Accelerator programmes.