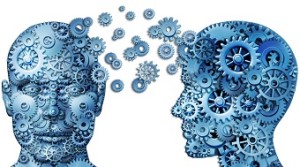 Grants Funding Pro (full project lifecycle advisory)
Our full expertise and direct operational support in all project phases.
This is our traditional service option, providing full consulting support throughout the entire development and implementation lifecycle of your project.
With this service option, we offer you our full expertise, along with direct operational support, hands-on, throughout the process, from the initial development/ writing phase and up to the end of your project's implementation.
The process/ project phases:

Project concept:
Detailed analysis of programme requirements and checking the eligibility
Kick-off workshop for presenting the programme requirements, application file and application process
Define the project concept (project goals, main activities, in conjunction with the budget of the project)
Project concept promotion on the Norwegian market, if required for finding bilateral partners
Support in developing bilateral partnerships (shortlist potential project partners)
Proposal development & submission
Full development of application file, based on the project concept defined before
Preparing full Business Plan (incl Cost benefit analysis) and Application Form
Support in setting up the partnership agreement with the bilateral/ Norwegian partner
Integration of the bilateral/ Norwegian partner with the project concept
Preparing the relevant administrative documents
Support in raising any available funding for the Proposal Development phase (if offered by Programme Operator)
Pre-submission Workshop
Evaluation & Contracting
Evaluation & Contracting
Review clarification requests from Programme Operator
Support in preparation of the answer to the clarifications
Assistance in preparation and signing the financing contract
Implementation
Kick-off workshop for presenting the implementation process
Grant management activities (specific reporting; Tender management; preparation of payment claims; Management of Information & publicity requirements; Communication with the Programme Operator)
Support for communication with the bilateral partner during project implementation (incl. specific formal requirements)
Specific training for the Client's project management team.