EEA & Norway Grants – EUR 96.5 million allocated to Greece
Greece will get EUR 96.5 million under the EEA & Norway Grants 2014 – 2021, being one of the 15 Beneficiary States across the EU in this new funding cycle, to have signed the Memorandum of Understanding with the Donor States (Norway, Iceland and Liechtenstein).
Out of the total budget, up to EUR 40.5 million will be dedicated to the private sector, via two major programmes: Innovation, Business Development and SMEs (EUR 21.5 million), Water Management (EUR 5 million) and Renewable Energy, Energy Efficiency (EUR 10 million).
The programme Innovation, Business Development and SMEs will aim to increase value creation and sustainable growth for 3 main focus areas: Green Industry Innovation, Blue Growth and ICT. This programme will be operated by Innovation Norway in cooperation with the Hellenic Fund of Entrepreneurship and Development (ETEAN SA).
The Water Management programme will aim to Improve environmental status in ecosystems and reduce adverse effects of pollution and other human activities for focus area: Environment and Ecosystems. It wiil be managed by the Ministry of Environment and Energy (Executive Authority – Sector Environment).
Under the Renewable Energy, Energy Efficiency programme, the main programme area is defined as Renewable Energy, Energy Efficiency, Energy Security,l aiming to support the implementation of innovative solutions to increase renewable energy production and energy efficiency. This programme will be managed by the Center for Renewable Energy Sources and Saving (CRES).
These programme areas open excellent opportunities for organizations in Donor State countries interested to partner on bilateral projects in the areas mentioned above, together with local Project Promoters from Greece.
Further programme areas of less direct relevance for the private sector are:
• Roma inclusion and Empowerment
• Local Development and Poverty Reduction
• Good governance, Accountable Institutions, Transparency
• Asylum and Migration (Capacity building of national asylum and migration management systems)
• Asylum and Migration (Addressing urgent needs for the reception and screening of asylum seekers and for the accommodation of vulnerable groups)
• Civil Society
The total EEA & Norway Grants budget allocated to Greece, including the funds for Bilateral Relationship and Technical Assistance, amounts to EUR 116.7 million.
The EEA & Norway Grants 2014 – 2021 has already signed Memorandum of Understanding with 15 countries marking the beginning of the collaboration and investment in the priority sectors. News regarding the previous 7 countries who have joined the programme can be found here: The Czech Republic, Portugal, Estonia, Malta, Slovakia, Bulgaria and Romania.
For a complete overview of the EEA & Norway Grants 2014 – 2021, you may have a look at the Blue Book – the document outlining the strategy of this mechanism until 2021.
EEA & Norway grants 2014 – 2021 in Greece – EEA vs. National Contribution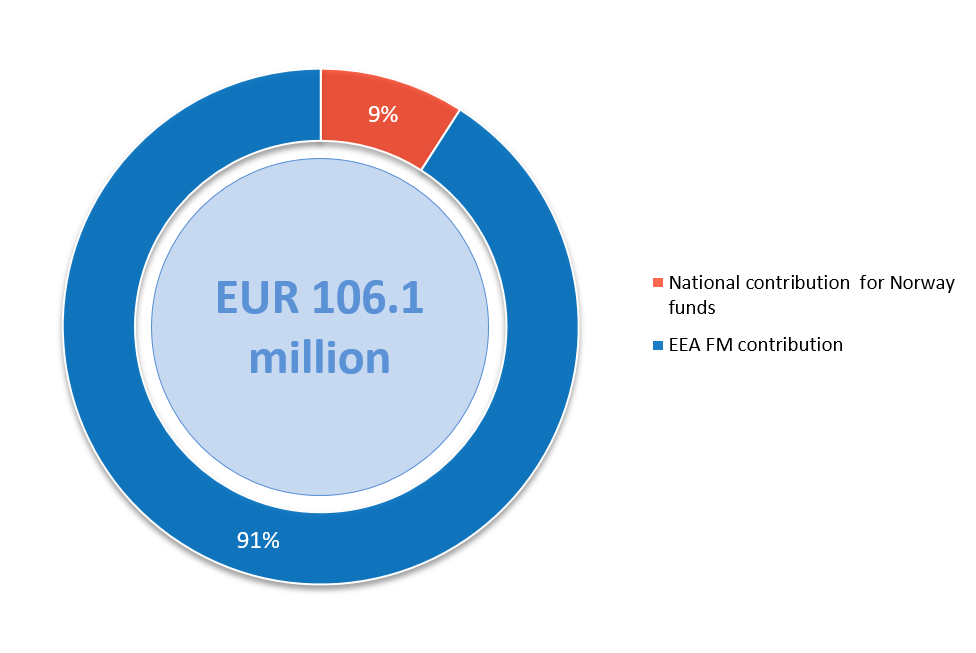 Source: MoU On implementation of the EEA and Norwegian Financial Mechanismes
EEA & Norway Grants 2014 – 2021 in Greece – Programme budget breakdown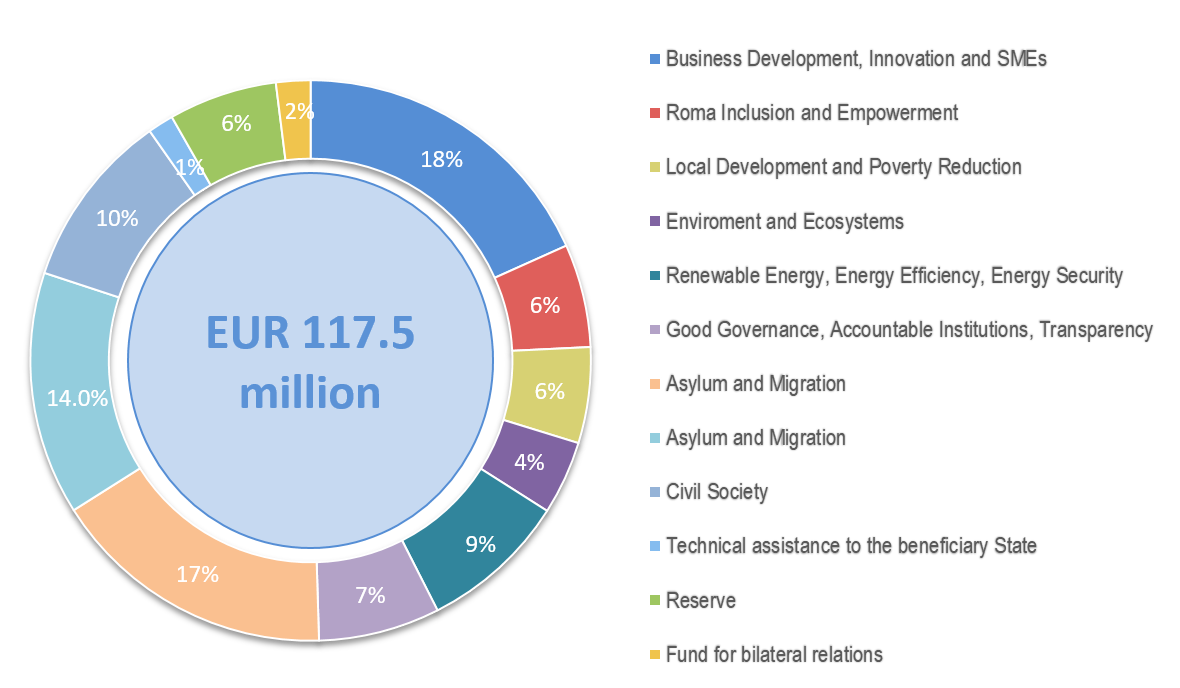 Source: MoU On implementation of the EEA and Norwegian Financial Mechanismes
EEA & Norway Grants 2014 – 2021 in Greece – Private Sector budget breakdown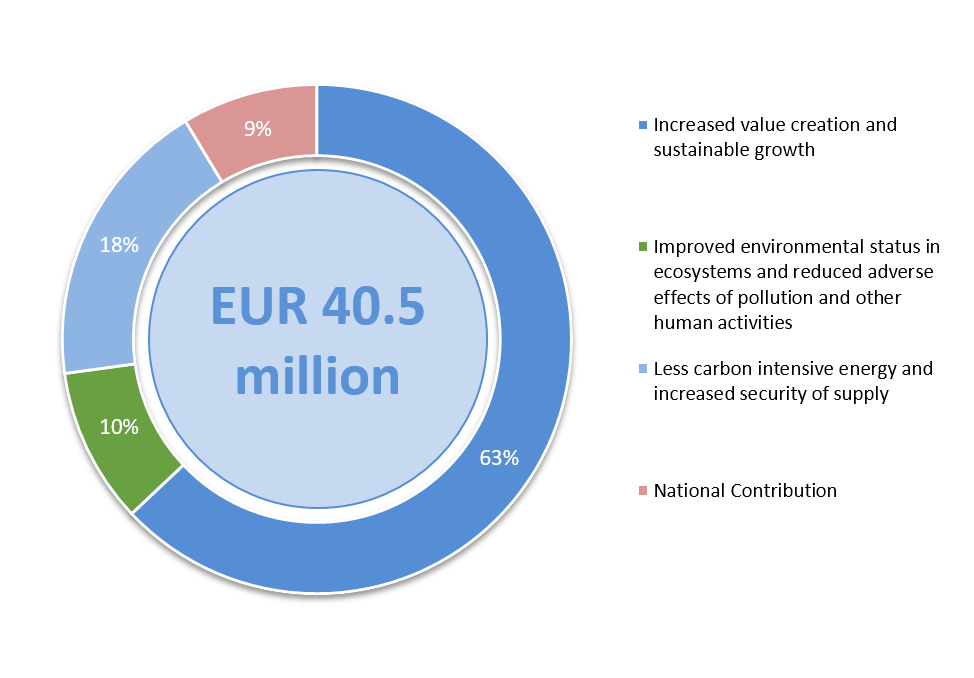 Source: MoU On implementation of the EEA and Norwegian Financial Mechanismes