Winnovart Survey Results (preliminary) – Blended funding schemes in the UK/ Europe. Private Investors with no experience with such schemes.
Public-Private funding schemes or blended schemes combining private funding and grants have the potential to change (for good!) the grants-funding market space in the UK (and Europe). At Winnovart, we believe this is the most interesting thing happening in this market-space for many years in Europe, promising to reshape its future.
We would like to understand the views of private investors on this. This very short independent survey addresses private investor organisations that haven't engaged in such competitions yet.
More than 30% of respondents/ private investors never heard about blended funding schemes before
While more than 60% of the respondents are aware of blended funding schemes, around 33% of them never heard about them. Though a certain portion of the respondents were not aware of such schemes, it seems that these schemes represent an interesting opportunity for all the respondents.

Key benefits of blended funding – less risk, access to good companies, easier investment decision
Top 3 responses: 1. Less risk, better return on investment.; 2. Access to good companies.; 3. Less risk, easier investment decision. Most of the respondents regards less risk as key benefit of blended funding.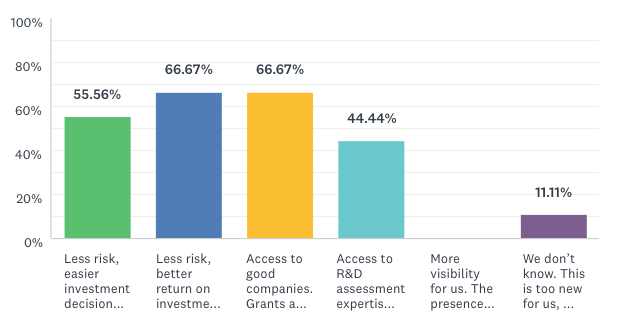 Key challenges when engaging in blended funding schemes.
Top 3 responses: 1. Complexity of the application process; 2. Complexity of the contracting phase and delivery or monitoring phase 3. Duration of the entire process.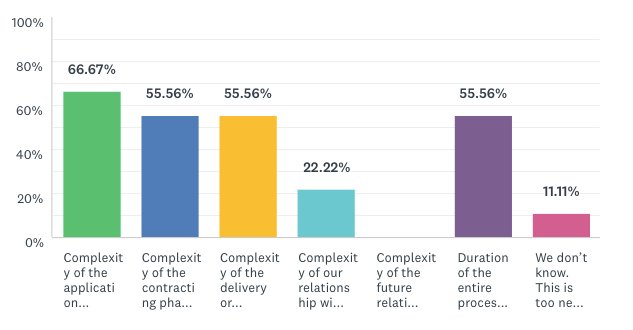 Interest to get involved in blended funding schemes
Although most of the respondents seem to be interested in these schemes, 56% of the respondents will need to invest more time in understanding if such schemes really represent an opportunity for them.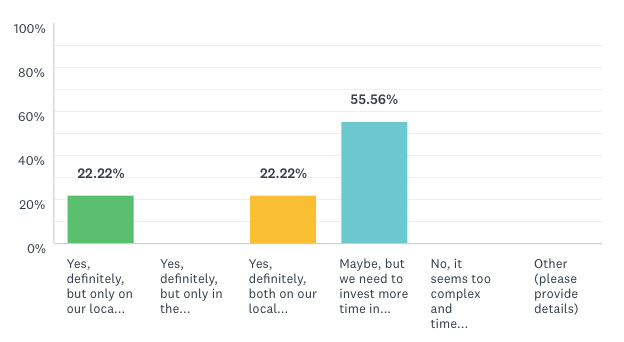 The survey is currently still open, and we welcome your responses.