Winnovart Survey Results – Your Feedback to OUR funding newsletter
At Winnovart, we want to make sure we're offering our clients and partners what they need. We recently launched a feedback survey to see if the quality of our newsletters has been where it should be, and we are pleased to report we received very positive feedback.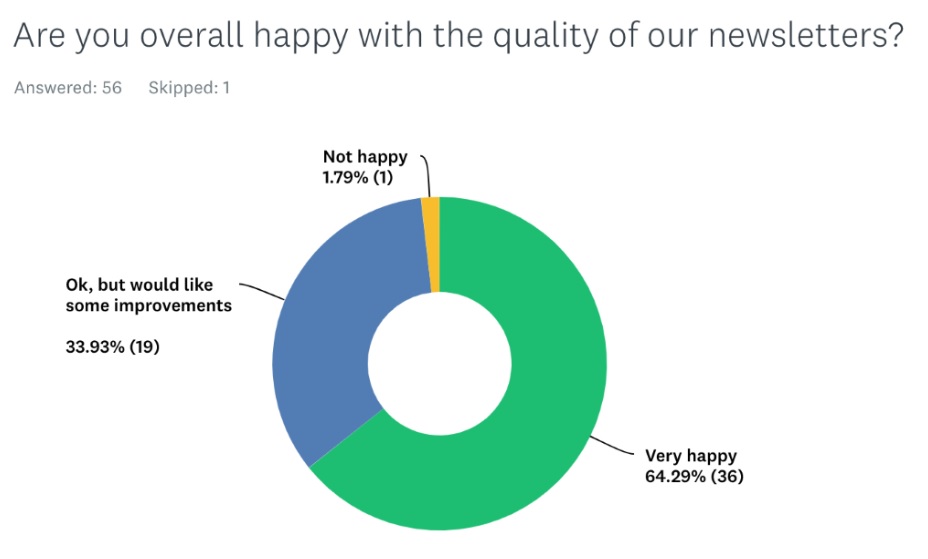 Almost 65% of our newsletter recipients are very happy with the messages and quality of information we have been sending out. About a third of respondents wish to see some improvements, which we are working hard to deliver in the near future.
A third of the survey respondents consider we provide very relevant information in our newsletters. 60% have stated that while we provide good information, it is not always relevant
This is a very relevant improvement area for us.
We are currently reviewing this and we will work to address that by using the data gathered in the rest of the survey about what our clients wish to read in our newsletters.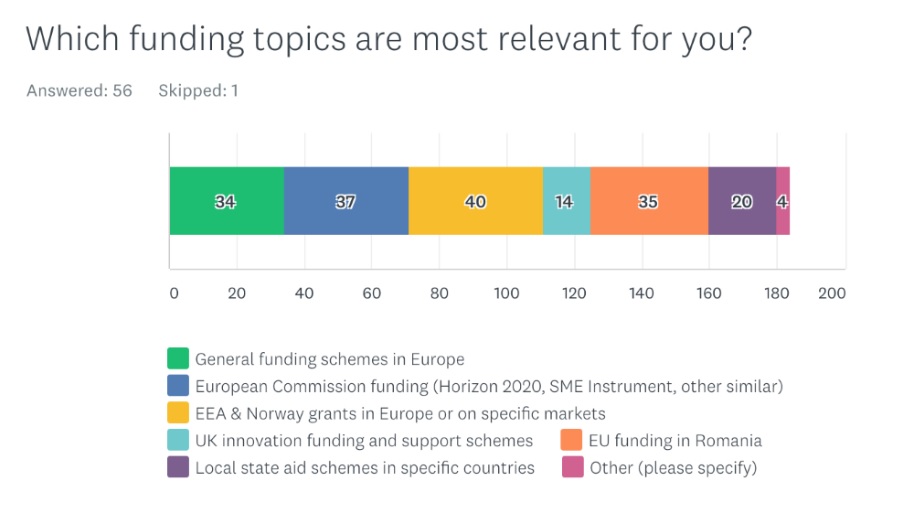 There was nearly equal interest in general funding schemes in Europe, European Commission funding, EEA & Norway grants, and EU funding in Romania. We will be certain to prioritize messages about these topics in our newsletters.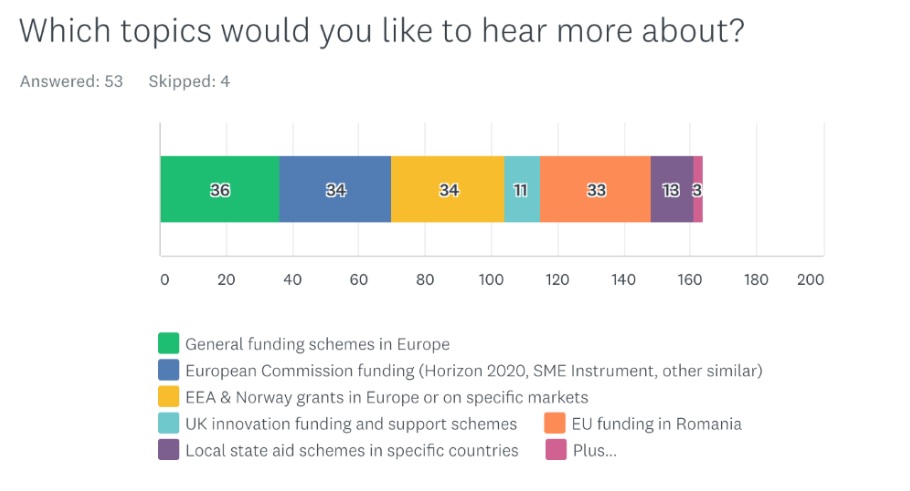 Through the nature of our international presence in Western, Eastern and Northern Europe, our focus will continue to be the EEA&Norway grants, while increasing our attention for the UK innovation grants and support schemes. We have recently started looking more into the UK R&D tax credit schemes, with very positive initial signs.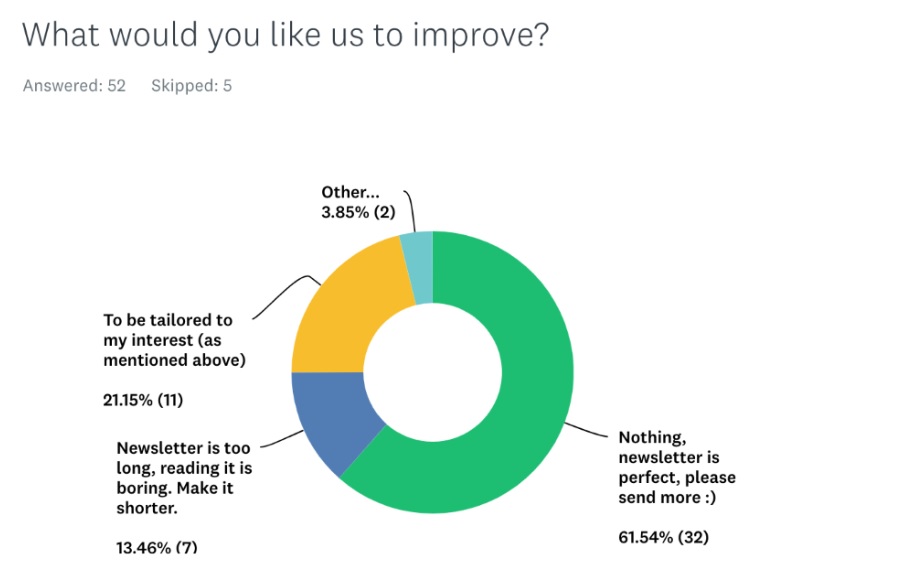 We were pleased to find that over half of respondents said our newsletter is perfect with nothing to improve
– many thanks to those of you responding in this way. Nonetheless, we will strive to address the need of improving our newsletters, especially when it comes to tailoring to the respective interest.
As a boutique consulting company, with limited marketing resources, we tend to promote any update we are posting across our entire network of clients and partners across all international markets we are active on. Of course, this means that some of the information we are publishing is less relevant for some segments of our audience.
At Winnovart, we are constantly trying to improve and come up with new things. We know the game when it comes to funding and we will try to positively change it in the months to come.
Thank you for your support so far.