EEA & Norway Grants in Romania – Energy Programme in Romania 2020-2021
EUR 24.3 million to become available in the first half of 2021 for renewable energy projects in Romania (various topics), under the EEA & Norway grants, RO-Energy programme, operated by Innovation Norway.
Innovation Norway has recently published the indicative timeline for launching the next calls under the Energy Programme 2020-2021.
Competitions Open / expected to Open: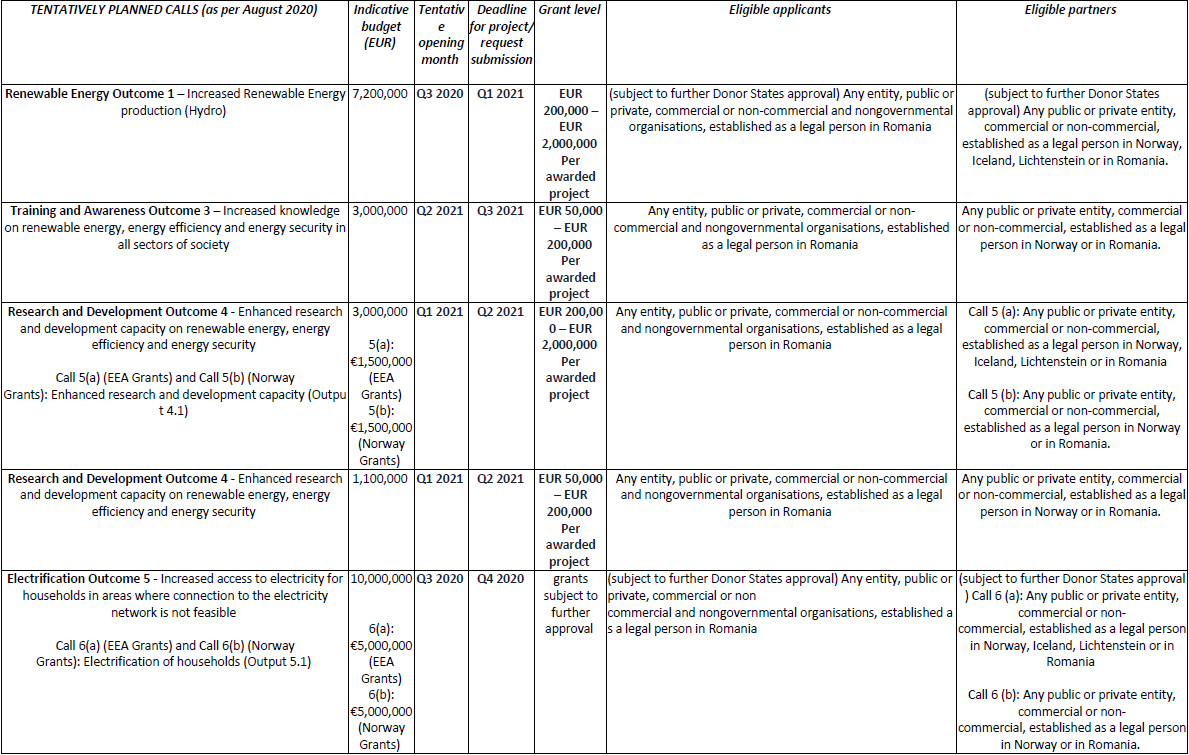 There have already been several open calls for proposals under this programme in the focus areas of Energy Efficiency, Electrification of Households, Renewable Energy (Hydropower, Geothermal and other RES for SMEs and NGOs) and Energy Audits.
Preliminary statistics of the past RO Energy programme calls, focus area Renewable Energy, are here.
For more information on the Energy Programme in Romania, please read here. Additionally, for ongoing updates about the EEA & Norway grants, please get in touch with us, or follow us on Facebook, LinkedIn, Twitter.
Don't forget to subscribe to our regular updates.